Edgewood Pain Management Clinic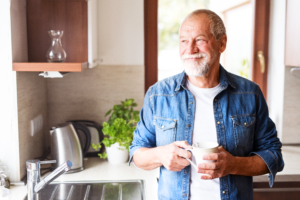 Is pain impacting your life or the life of someone you love?
If so, you are not alone.  Approximately 50 million Americans suffer from chronic pain.
Chronic pain can significantly impact your well-being.  In addition to physical effects, chronic pain can have psychological effects, such as fatigue, mood changes, stress, anxiety, depression, irritability, or restless nights of sleep.
Chronic pain is ongoing or recurrent and lasts more than 3 to 6 months or beyond the usual course of an acute illness or injury. It can also vary in intensity and frequency.
When to Seek Help
According to the CDC, approximately 19.6 million Americans suffer from chronic pain that has limited their daily activities on most days or every day during the past 6 months. If pain is limiting your ability to perform daily tasks, it is time to get help.
The Edgewood Pain Management Center is here to help you get back to your life. Our highly skilled pain specialist Timothy Ko, MD will create an individualized care plan to help you regain function for your daily life activities.
Dr. Ko is a board certified and fellowship trained pain medicine physician. He strives to provide the best care to his patients by creating a treatment plan specific to their needs. Dr. Ko was voted a "Top Doctor" by his Northeast Ohio peers and collaborates with referring providers to achieve the best outcomes for patients.
Our Balanced Approach to Pain Management
At the Edgewood Pain Management Center, we are committed to providing the highest quality of care through treatment plans tailored to each patient.
Our balanced treatment options include minimally invasive interventional procedures, medication management when appropriate, and referrals to other services such as physical therapy.
We offer a range of pain management services, including the diagnosis and treatment of the following pain conditions:
Back and neck pain, including arthritis pain, sciatica, and work-related injuries
Persistent pain after back or neck surgery
Complex Regional Pain Syndrome (CRPS)
Nerve damage or muscle spasm pain
Shingles pain
Headaches
Common procedures include epidural steroid injections, medial branch blocks, radiofrequency ablations, trigger-point injections, and nerve blocks.
Our Location            
The pain management center is located at 225 Edgewood Dr Ext, Transfer, PA 16154. For more information or to make an appointment, please contact the pain management center team at 724-646-7246.