World Class Surgery Close To Home
Edgewood Surgical Hospital
Unmatched, Patient-Centered Care
Edgewood Surgical Hospital is committed to pursuing the frontiers of treatment and advanced technology. Our physicians are experts in their respective fields and work to provide unrivaled safety and convenience.
Experience the quality of Edgewood. Procedures and specialties include: Ophthalmology, Pain Management, Orthopedics, and Radiology.
Advantages to a Surgical Hospital
Low infection rates are just one example of how surgical specialization can improve the quality of care available to patients at our Edgewood Surgical Hospital locations.
Our physicians are among the finest practitioners in the state of Pennsylvania, and our patient satisfaction remains at a 95% approval rating since our inception.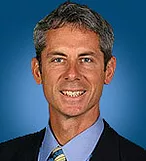 In 2001, several local surgeons came together with a pioneering vision for what healthcare should look like in our region. Their concept was to be completely patient-centered and oriented, making world class healthcare available locally – right in our own backyard.
Edgewood's exceptional care is achieved by making sure we have the lowest infection rates in Pennsylvania, the most advanced technology, the best patient outcomes, the most compassionate staff and the highest patient satisfaction.
When I think of our facilities, I think: physician-driven, patient-focused, compassionate and close to home.
As the Chairman of the Board of Directors for Edgewood Surgical Hospital and Lawrence County Surgery Center, welcome to our state-of-the-art facilities!
Experience the Difference!
Our five locations are located in Mercer, Lawrence, Erie Counties in PA and Trumbull County in OH, an easy drive from many areas:  Sharon, Hermitage, Sharpsville, West Middlesex, Greenville, Mercer, New Castle, Pittsburgh, Meadville, Conneaut Lake, Erie, Edinboro, Titusville, Oil City, Franklin, Clarion, Brookfield, Youngstown, and Warren
New Castle, PA
Lawrence County Surgery Center
2 East Laurel Ave.
New Castle, PA 16101
Phone: 724-656-9181
Fax: 724-656-1340
"Edgewood has state-of-the-art equipment throughout the facility to assist us in providing exceptional care.  Post-surgical monitoring is just as important. The staff at Edgewood follow up with every patient and surgeons are able to render their care at the highest level possible."
"The responsiveness of the entire hospital staff to the physicians and the patients and their families exceeds all expectations of patient care."
"Our in-patients are cared for with special amenities; catered food, all private rooms and family accommodations like one would encounter in a fine hotel. The high nurse to patient ratio allows all patients to have individualized care and attention. This is surgical care at its best."
"Edgewood consistently reaches the lowest infection rates in Pennsylvania and the highest patient satisfaction scores. Their dedication to clinical excellence, patient safety, and convenience come second to none."
"I enjoy practicing at Edgewood Surgical Hospital because everyone works together as a team in the interest of providing the best patient care possible. The staff gets to know the patients and their families resulting in a great overall experience."